About The Sullivan Auto Group Dealership Family
Community Impact & Involvement
The Sullivan Auto Group is fully committed to positively impacting the communities in which we operate.
We directly employ hundreds of people, and indirectly hundreds more of vendors, suppliers, contractors and specialists. During the 2015 business year, The Sullivan Auto Group achieved:
Over 17,100 vehicle sales, averaging 47 vehicles per day
150,000 Service Transactions
200,000 Parts Transactions
$600 Million in Total Sales
An average of $3 Million

per month

in Sales Tax Revenue - financially supporting our communities with tax funds
Each year, our employees contribute through a variety of methods to an assortment of community programs, events and charities. During 2015, our employees raised money with candy sales, recycling, jeans day, football pools, parking space fees, book sales, office floats, dunk tank, and gift basket sales. The total contribution for 2015 was $55,272.60.
With these funds, The Sullivan Auto Group employees made contributions to:
military veterans
homeless in our communities
St Vincent De Paul
Adopt a Family
The Lighthouse
Placer Breast Cancer Endowment
...and many more
Our Dealership Locations
The Sullivan Auto Group consists of various dealerships in Northern California. Our family consists of the following dealerships:
Sales Mission Statement
To be a leader in customer service by providing knowledgeable, honest and quality service to all of our customers so that we may gain their trust and establish long-lasting relationships.
Customer Service Mission Statement
Our Goal is to match the quality of your delivery to the quality of your vehicle. To insure your vehicle meets our high standards, it has been personally inspected for both operation and appearance. Our dealership takes pride in serving our customers. It is our commitment.
Livermore Toyota Moving Forward
Our History at Livermore Toyota
John Sullivan first came to the area to visit his father in 1963. John worked selling used cars. Since the early 1960's, John has been committed to selling only the highest quality vehicles and providing the highest quality parts and service to his customers. John's strong belief in providing for our customers, in working hard and supporting our communities is now part of every employee's daily life at The Sullivan Automotive Group.
In 1977, John became a partner in Caddell Chevrolet. Then in 1984, John became the sole owner and President. One year later, he changed the name of the Chevrolet dealership to John L Sullivan Chevrolet.
In 1992, John purchased Roseville Toyota located in the Roseville Auto Mall. This new dealership provided a modern showroom, the newest technologies to service our customer's vehicles and provided our customers with a convenient location to purchase and service their vehicle needs. Today, John and the entire Sullivan Auto Group continue to make improvements to our facilities to make our customer's experience easier, faster and not sacrifice any of customer's wants or needs.
Because of John's efforts, The Sullivan Family is dedicated to making our customer's auto experience comfortable, trustworthy, affordable and reliable. John and our family continue to improve our dealerships so that they stay at the highest standards that our customers expect.
John and The Sullivan Auto Group also continues to look into the future for new opportunities to serve our customers. In October of 2013, The Sullivan Auto Group opened our second Toyota dealership in Livermore, California. And in December of 2016, The Sullivan Auto Group acquired John L Sullivan's Roseville Kia, in the Roseville Automall.
In 2016, John also made a significant investment in renewable technology, dramatically reducing our overall carbon footprint and minimizing our dependency on municipal energy supplies. With extensive solar panel array utilization, Climate Wizard management systems, LED lighting indoors and outdoors, and continued commitment to hybrid, electric & hydrogen-cell vehicles, The Sullivan Auto Group is committed to protecting the environment for us all.
With changes in technology, especially the Internet, John and our family realize that our customers have many choices when it comes to purchasing and servicing their vehicles. All of the dealerships in the Sullivan family are committed to providing our customers with the most recent, relevant and credible information available. This way, our customers can make an educated and informed decision on their next vehicle purchase.
Bowse our websites and find exactly what you're looking for - or stop by one of our dealerships. You will be treated like one of the family.
Livermore Toyota offers you a whole range of new and certified pre-owned Toyota automotives. We sell and service all models of Toyota vehicles. Ours is the ideal destination for those living near Livermore, Dublin, Tracy, Antioch, Fremont, Hayward and Stockton.
At Livermore Toyota, you can expect world-class, state of the art Toyota service. We make sure your valued Toyota vehicle receives the best care from our trained professionals, using only genuine Toyota parts and accessories.
Committed to Excellence
With roots that go deep into the Roseville economy, John L. Sullivan of the Sullivan Automotive Group was named Business Person of the Year and at the Roseville Chamber of Commerce's annual Installation Dinner, held Jan. 20, 2009 at the Timber Creek Ballroom in Sun City Roseville. Sullivan started learning about the automobile business at age 10 when his father George would take him on road trips to buy cars for his Southern California dealership.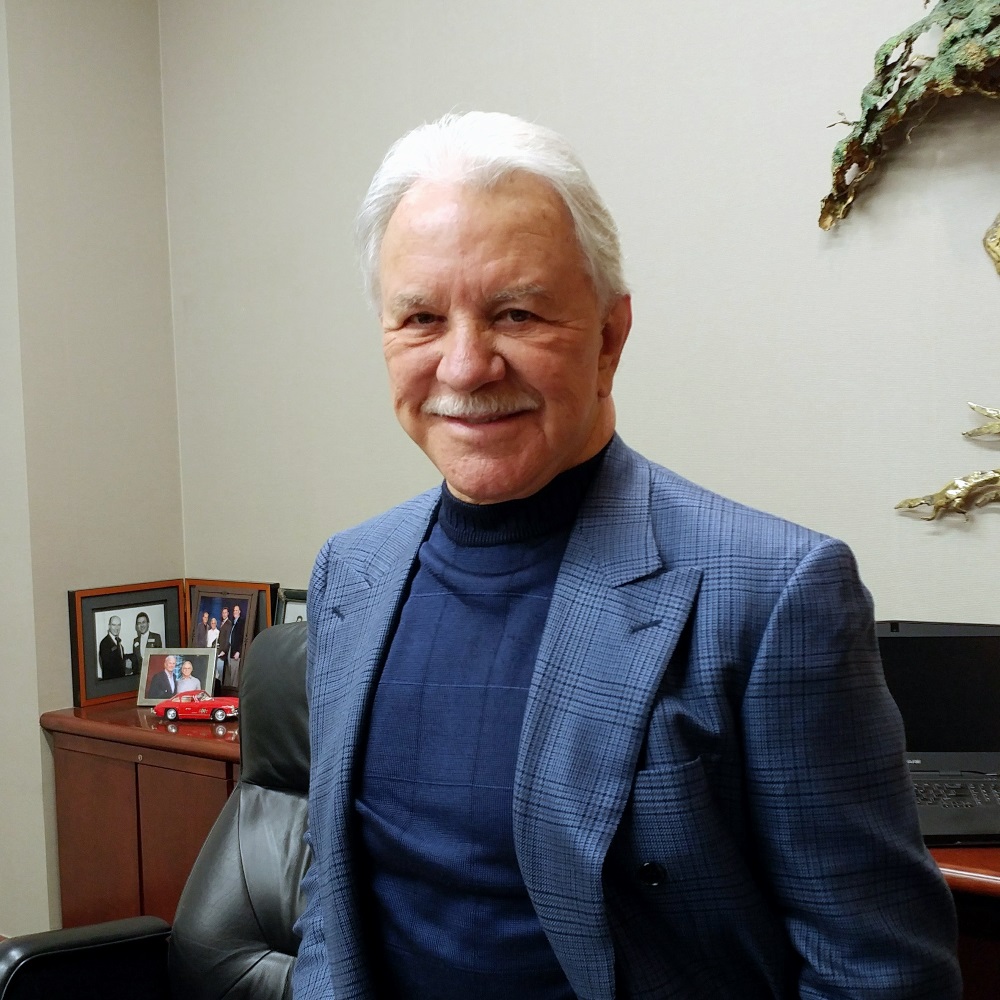 ---